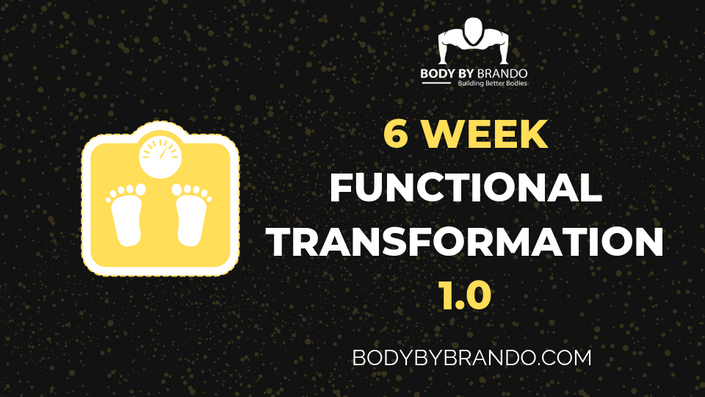 6 Week Functional Transformation: 1.0 Beginners
A comprehensive guide to transforming the way you look, move and feel. This is where you'll learn to train like and athlete and look like one too.
A comprehensive online Personal Training Program, designed to transform the way you look, move and feel.
It is literally like having a personal trainer in your pocket, walking you through step by step, showing you how to increase lean muscle mass and drop body fat, all whilst staying injury free.
We have designed this program for people who want to learn how to train like and athlete and look like one too, without having to pay for overpriced personal trainers who under deliver.
This course is the introductory course of our 6-Week programs, aimed at those who are tired of using machines and are looking to step away from the mundane training routine.
This is for people who want to get started on their journey of "functional" fitness to have full control of their body and freedom of movement.
This step by step 6 Week, Online Functional Transformation will change the way you see training, forever!
Course Curriculum
Getting Started
Available in days
days after you enroll
Frequently Asked Questions
Available in days
days after you enroll
Nutrition
Available in days
days after you enroll
Courses Included with Purchase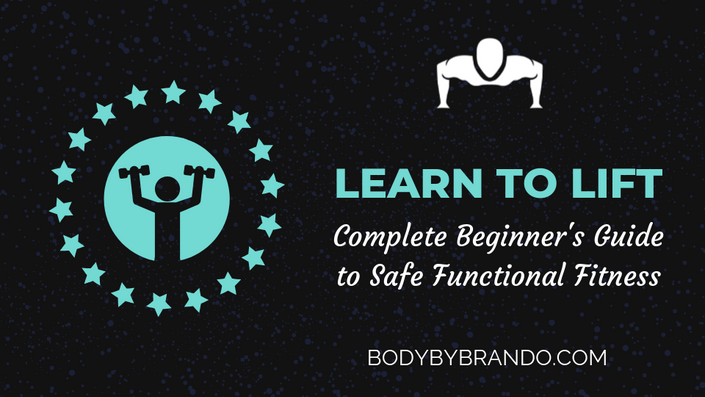 Learn to Lift: The Complete Guide to Functional Training
Learn and perfect all of the movements you will ever need to follow a CrossFit program, without getting injured!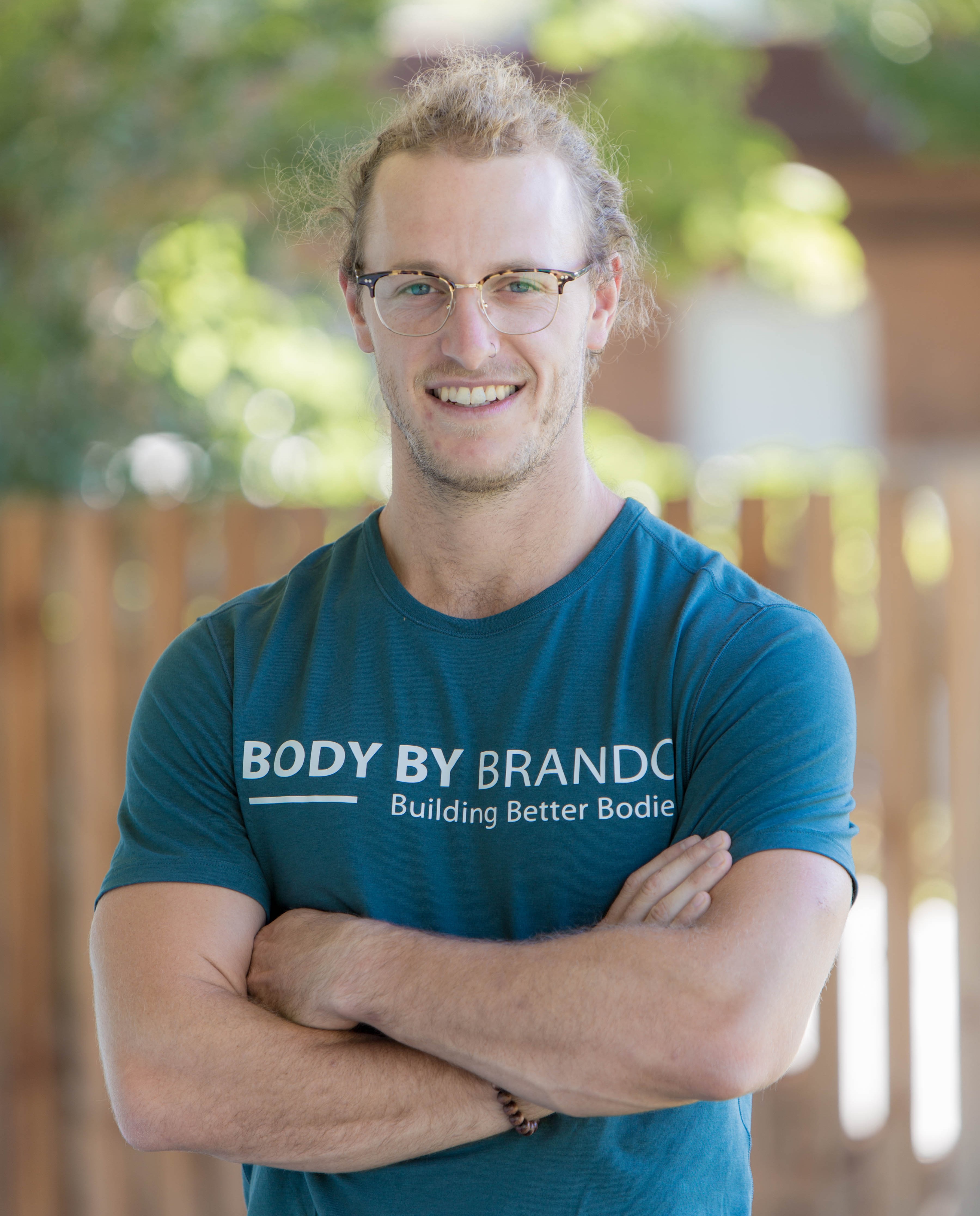 $49
Original Price: $49
Your Instructor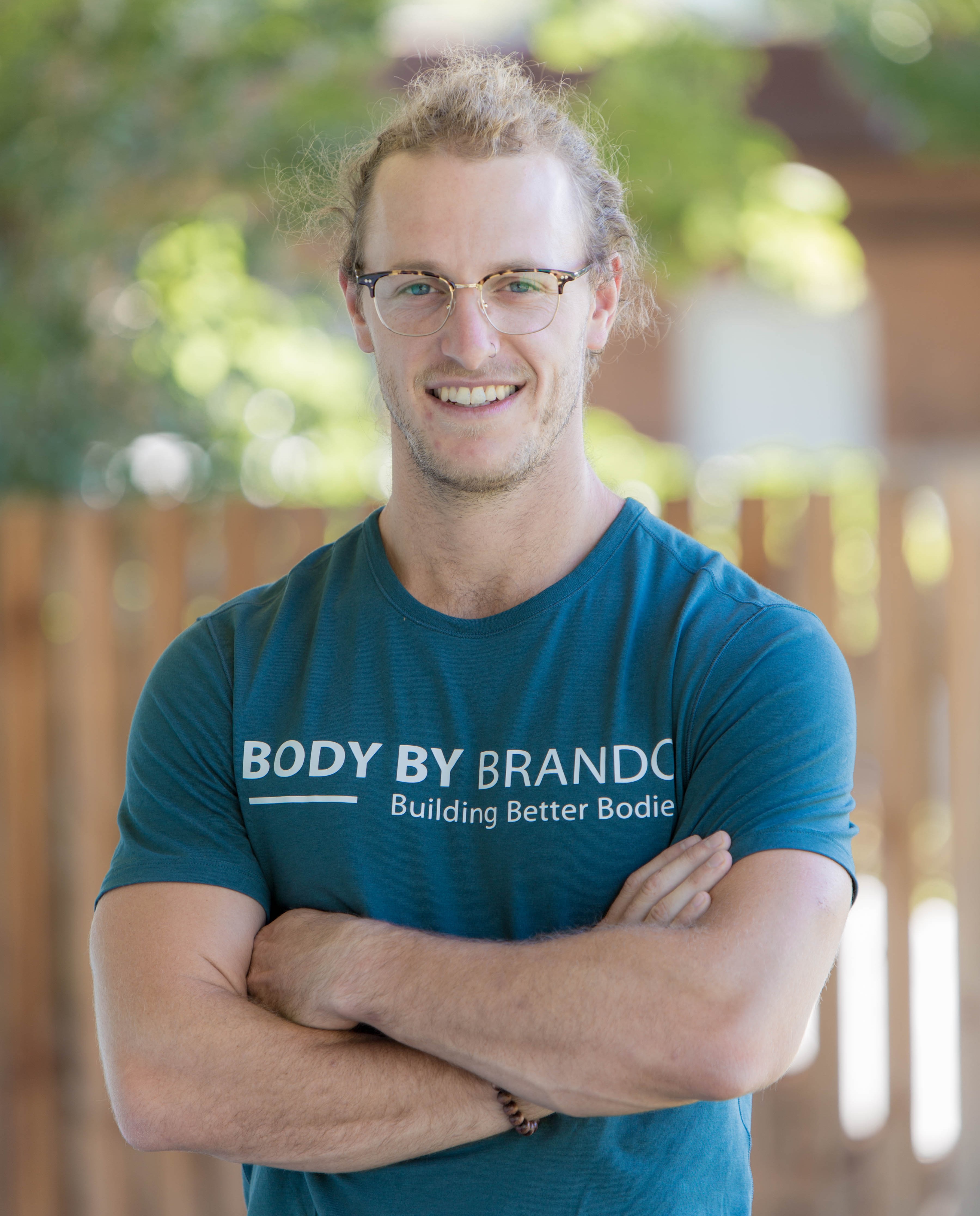 After spending my early childhood playing high level sport, thinking I would make a career out of being an athlete, I never made it to the big leagues because I was too small, weak and got injured too often.
So I decided to make a career out of coaching strength and conditioning so I could make an impact on those who wanted the tools to get there, whilst creating a community for those who were in a similar boat to me, for whatever reason that may be.

Myself and the BBB team are creating an environment which gives people the confidence to expand what they currently think is humanly possible and then help them actually achieve it, using strength, conditioning, nutrition and mindset as a vehicle to convey our vision.
We are creating Australia's leading Private Personal and Small group training facility + online community by empowering people with the confidence to maximise their life, by giving them high quality coaching and the tools to transform the way they look, move and feel, all whilst being part of a contagious community of high-performing individuals.
Mediocrity is a choice and those that are seeking and demanding more will find it.
I'm a firm believer in the Charles Darwin quote: "It's not the strongest of the species that survive, nor the most intelligent, but rather the most adaptive to change." which is why we should all strive for growth and development by seeking stimuli for change in uncomfortable situations.
The vision that guides us is to push civilisation forward by enabling more people to live on purpose.
We believe that by introducing our unique style of training and education to truly enable confidence and self worth, then we can make a difference in some small or large way.

Your body and mind is a representation of who you are - make it magnificent.

Frequently Asked Questions
When does the course start and finish?
The course starts now and never ends! It is a completely self-paced online course - you decide when you start and when you finish. We have designed 6 weeks worth of training 5/ week with 1 active recovery and mobility day. If this is too much for you at the start, no stress. Drag it out for as long as you need. Once you've finished this course, you'll have the option to follow onto our intermediate 6 week program and then onto our "weekly WOD" program. This is for the athletes who don't stand for mediocrity and like winning. Hopefully we'll see you there in 12 weeks?
How long do I have access to the course?
How does lifetime access sound? After enrolling, you have unlimited access to this course for as long as you like - across any and all devices you own.
What if I am unhappy with the course?
We would never want you to be unhappy! If you are unsatisfied with your purchase, contact us in the first 7 days and we will give you a full refund.
Is this fully customisable to me?
No. This course is designed for humans who are looking to build a body that is functionally fit and strong. It is designed to teach you the fundamental movements required to be in the best structurally sound state of being possible. It will include the principles and strategies to build lean muscle, drop stubborn body fat and stay injury free. If you fit the above, this is for you. If you have a specific goal which is unlisted, please view our website and contact us to ask how we can design a program for you.
What Equipment will I need?
You'll need access to a gym for this one. Whilst home workouts are great, nothing says "I'm not committed to results" like skimping out on a gym membership. This program can be performed at your local 24/7 Commercial Gym. (although if you have access to functional fitness space with an "open-gym", even better) Equipment list: Barbells, Dumbbells, Kettlebells, Rower, and a few bits and bobs.
I've been training for a while, is this for me?
Probably. Whilst this is a "beginners" program, it will still be very challenging for an intermediate or advanced athlete if they increase their weights accordingly. It is only deemed beginner due to the technicality of the lifts. We have chosen to introduce the more basic lifts before advancing you as an athlete onto more technical functional fitness movements. So start here and if it is too easy, we can advance you onto the intermediate program if needed. If you really think you're ready for it, you can jump straight to our weekly wod programming for advanced athletes. bodybybybrando.com/online-training
Can you tell me more about the nutrition involved?
Yes. Our nutrition approach is both simple and comprehensive at the same time. We offer simple principles and strategies for you to follow, however, dive deep into the what, the why and the how. There are ready made nutrition plans for those who want them and there are also lectures that explain how to work out your own nutrition strategies, for those who want to grasp it a little more.
Functional Transformation. What is it?
It is the combination of transforming the way you look, but also transforming the way you move. It's a program we have designed which is aimed at building lean muscle mass, decreasing body fat into the performance range and building functional strength through large ranges of motion, so that you can look, move and feel like an athlete. The principles are relatively simple. We'll get you using the key strength movements with a bunch of accessory lifts, which will allow both global strength and hypertrophy (growth) as well as isolated lean muscle hypertrophy. This means, you'll have increased strength and muscle mass, but be mobile enough that you can enjoy freedom of movement, unlike the body builders you see in a typical commercial gym. It's a beautiful combination of crossfit styled training with your new school bodybuilding. So you can look like a bodybuilder, lift like a powerlifter and move like a gymnast.